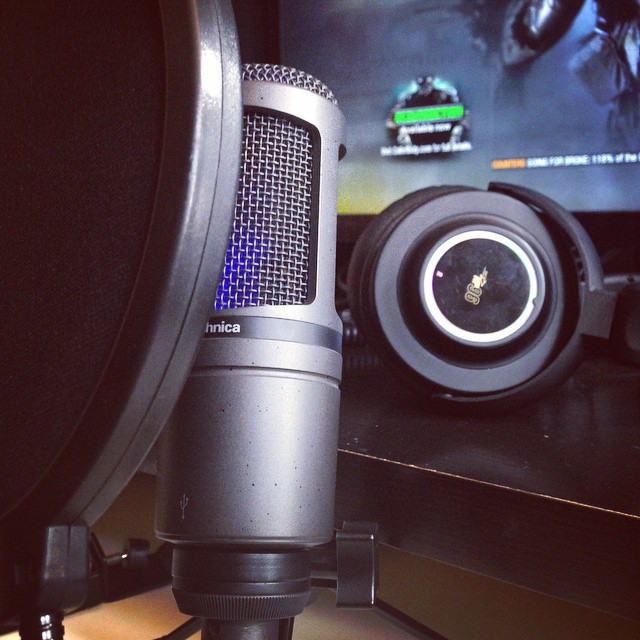 I love listening to podcasts. Who doesn't?
Podcasting is essentially the new form of accessible media, and as a consumer myself, I'm fully committed to the craze. It's a very good medium for sharing oneself in a true and expressive way. With this being established, my indulgence of the media world has led me to experimenting with podcasts as well.
Realistically, since most of my YouTube videos are in a video podcast format, being a part of a legitimate produced audio podcast is really cool.
Here you'll find some podcasts I've done for documentary production and journalism courses, as well as casts that I've guested on as myself, or legorocks99!
The Red Machine - Documentary Production
As a huge hockey fan, the story of the Soviet Union Red Army Hockey Club is one of my favourites to discuss, so much so that this 12-minute title episode of "The Red Machine" podcast goes over just that. This podcast episode highlights the team and its dominance after the 1980 Miracle on Ice, which saw a team of rag tag American college players dethrone the Soviets, who were considered the best in the world at the time. This story goes over how they came back.
Interview Podcast
This episode of the Interview Podcast W/ Gio Palermo brushes off the dust on a topic that most BCIT students have a general idea of, but not a good understanding of: the Paladin Security guards on campus. In this episode, we interview a former officer to dig deep into what goes into the job as a member of the BCIT community. This is an Q&A-style interview podcast done for my journalism class at the BCIT Radio Arts & Entertainment program.
Canucks Conversation Ep. 16 "Content Creators"
Canucks Conversation is a hockey podcast produced and presented by Chris Faber, an avid fan and media personality. He has guests on every episode he produces. In episode 16 of the podcast, he was kind enough to ask me to come on! Along with Ben Steiner, a fellow Vancouver-based sports media personality, I talk on my own segment in an interview format, while also discussing with Chris the hottest Canucks topics at the moment. It was a treat to be a part of!
BC Road Trip
BC Road Trip is a daily podcast that explores a different BC city outside of the Lower Mainland and discusses their history, significance, events, and more! I had the pleasure to produce three episodes for this show, using skills with Adobe Audition, audio production, and level balancing to create the finished product. The show is broadcasted on CFML-FM Evolution 107.9 for the BCIT Radio program.
BC Road Trip: April 24th, 2019 - Penticton
BC Road Trip: April 25th, 2019 - Prince George
BC Road Trip: April 26th, 2019 - Dawson Creek
Our Planet Earth - Carbon
Our Planet Earth is an educational, environmental-themed podcast for Evolution 107.9's media platforms that explores various aspects of nature and/or the world around us. This episode features Michael Wolfe, a Green Party representative from Richmond, BC, in a narrative exposition on carbon, the element of life, itself. This podcast was produced, written by, performed by, and managed by me.
Our Planet Earth - Carbon
This episode of Our Planet Earth also features Michael Wolfe, but this one goes over quite a different issue. This episode featured on Evolution 107.9 goes over farmlands, and the overall scope of how need to look at farmlands in the area. From the purposes to the propositions of destruction, farmlands are an important part of our environment, but they don't get as much attention as they should.