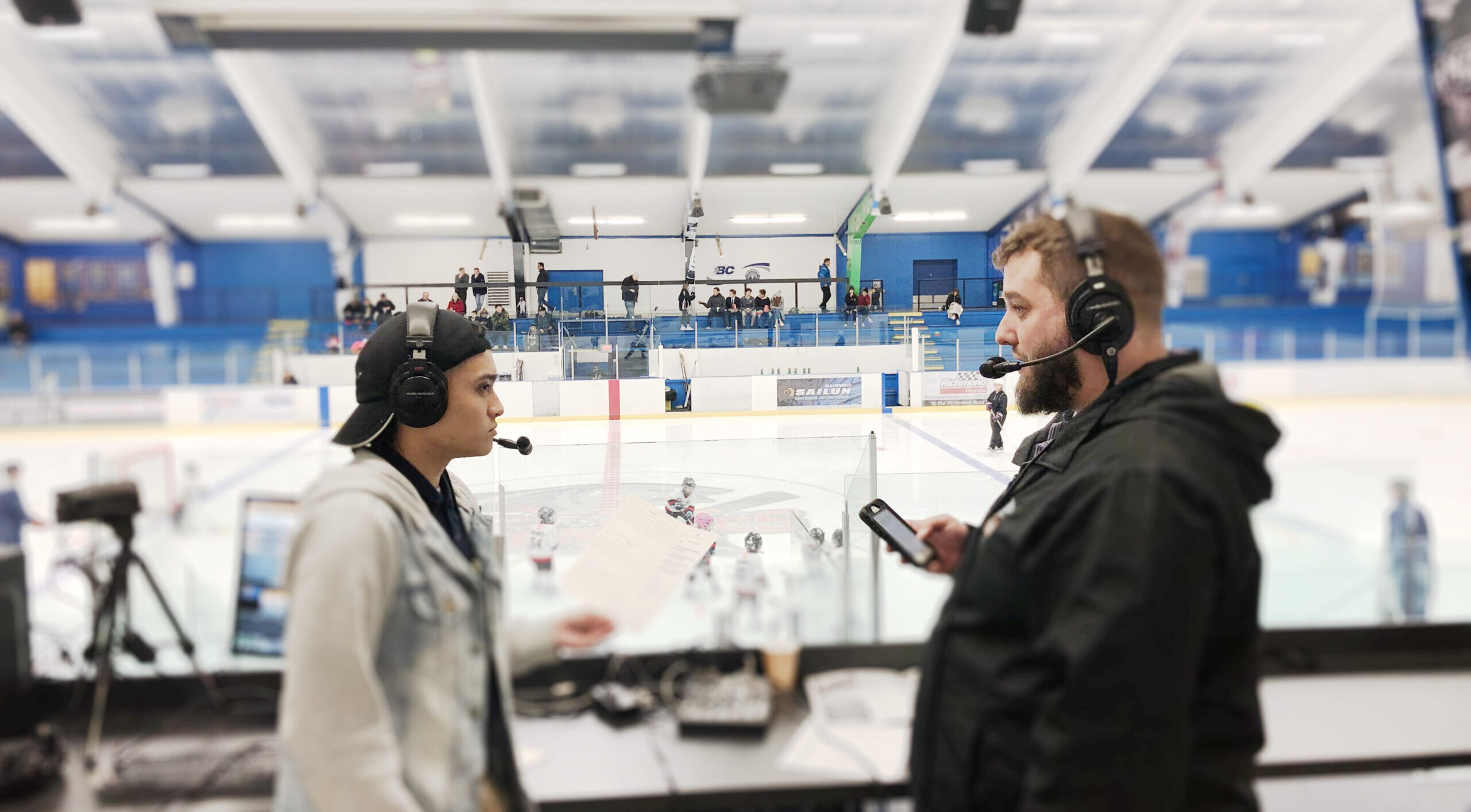 Richmond Sockeyes Broadcasting
I am a the main play-by-play commentator for the Richmond Sockeyes Junior-B ice hockey team for 2019-2020, which plays its PJHL games out of Minoru Arena in Richmond, BC.
As a broadcasting and media personality for the team, I am also tasked with various different roles, from colour commentary to camera work, and managing the social media pages for the club.
The Pacific Junior Hockey League houses some very competitive junior hockey, so it's a valuable experience calling these games.
This is a short play-by-play commentary demo of two early 2019-2020 regular season games.
SFU Hockey Broadcasting
Occasionally I do broadcasting for the SFU Clan ice hockey team as well. They play in the BCIHL. The broadcaster role involves play-by-play commentary as well as colour commentary.
This is a sample of play-by-play against the Selkirk Saints.